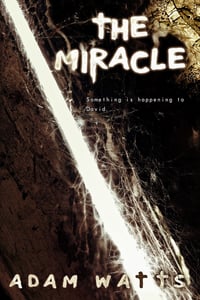 £

3.99
David is pregnant... God told him so. But he's not mad, he's not crazy or losing his mind or anything like that. You just have to exercise a little belief, that's all.
Jim Pinker certainly believes him, but then Jim also believes that The Rapture is boiling away on the horizon and that David's child will provide humanity with one last chance at redemption.
Maybe if David can keep his head together he can prove his doubters wrong and escape the glowing red glare of his demons.
But there's every chance the miracle will break what's left of David's faith... and his sanity.
'The MIracle' is a darkly comic tale for those who like a little satire served up with their horror. If you've enjoyed 'Rosemary's Baby' or 'We Need to Talk About Kevin', you'll love this slow-burning descent into madness